Hot Pink Breakfast Smoothies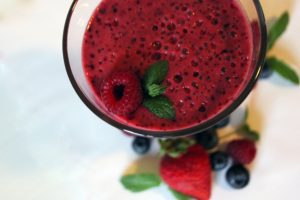 Ingredients:
1 large carrot, cut in thirds
1/4 cup chopped dates
1/4 medium beet
1 cup coconut water
1/2 cup raw unsalted cashews
1 tsp vanilla extract
1 cup frozen strawberries
Directions:
Puree all ingredients together in Vitamix or other powerful blender.
Enjoy!
Tips:
Substitute 1 tsp stevia for dates for low carb version
Substitute 1 cup water for 1 cup coconut water for low carb version
Add 1/4 cup kambucha for digestion

Add 1 tbsp of collagen for gut health
Green Smoothies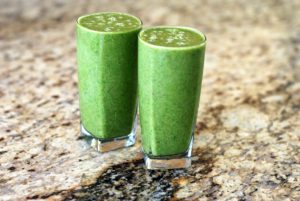 Ingredients:
1 head romaine lettuce
2 cups kale
2 stalks celery
1 large carrot, chopped
1 tsp ginger
1 green apple, chopped
1 avocado peeled
1 cup (8 oz) Kombucha tea
1 cup (8oz) filtered water
1/8 tsp cayenne paper (optional)
Stevia to taste (optional)
Direction:
Put all ingredients in high-speed blender and mix.

Enjoy!
Tips:
Kombucha is great for your digestion but if you can't tolerate it or don't have one available just substitute it for water.
Your can omit any sweetener and use it as a cold soup in the summer.
---
---
"Golden Milk"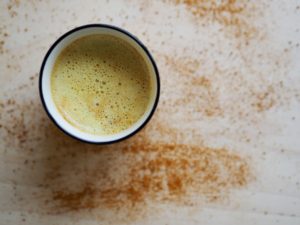 Ingredients:
2 cups of coconut, almond, rice or soy milk
1 tsp of turmeric
1 tsp of ginger
1 tsp of black pepper
Stevia, maple syrup or agave nectar to taste
Dash of cinnamon
Directions:
In a saucepan, add all ingredients (except sweetener) and whisk to combine
Heat over medium heat until it starts to bubble, then turn heat down to low and simmer for about 5 minutes so the flavors meld.
Add sweetener and stir, top with cinnamon and enjoy!