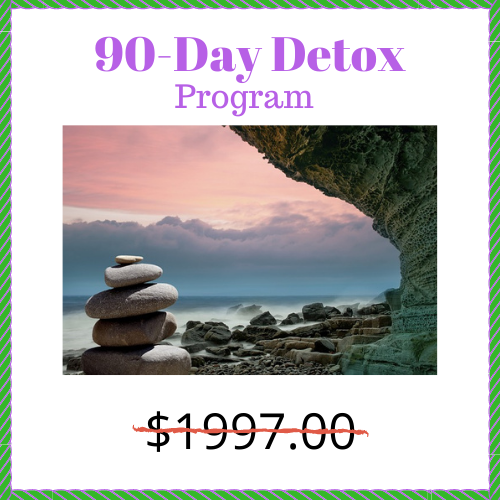 90-Day Detox is the missing element of modern day medicine. Cellular toxicity is a contributing factor to, if not the source of, most of today's chronic health conditions. You've landed here, at exactly the right place.
With True Cellular Detox as your platform, you bring your body through a strategic process of restoring the state of health you were born into, optimizing cellular and systemic function, and rediscovering the vibrant you that seems to have been lost. True Cellular Detox gives you the map, the tools, the direction, and best of all, the proven efficacious formula for health optimization. It's time to look better, feel better, be better. It begins now!
Special Offer!
The entire 90-Day Detox Program
For only $997.00
What's included in the program?
True Cellular Detox training delivered via the participant portal and includes:
90-day detox meal plan and recipes
Smoothie Recipe eBook
Exercise Training
Emotional Detox Training
Detox Your Home Lessons
Access to 80+ Educational Lessons
90-day supplements supply:
Prep Phase — 30 day supply
Body Phase — 30 day supply
Brain Phase — 30 day supply
Cytodetox — 60 day supply
Enjoy the program!